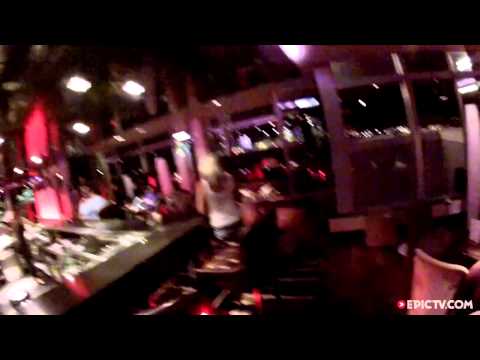 Two BASE Jumpers Throw Themselves Off 48th Floor In The Heart Of London
EpicTV Choice Cuts
We recently received an anonymous video from two London BASE jumpers who had just completed a pretty cloak and dagger stunt from a classy London rooftop bar. Their mission was to find an un-jumped exit within London city limits. Finding a tall building to BASE jump from wasn't hard but finding one they could get access to… well, that was another story. Eventually they found a swanky rooftop bar near Canary Wharf which fit the bill perfectly. They did the proper reconnaissance, then they marched in and jumped out the window. Maybe not quite as peaceful and contemplative as opening a new exit in nature, but it makes for one helluva story.
Director: Andy Bruce
Producer: Andy Bruce/Jools Benker
Two BASE Jumpers Throw Themselves Off 48th Floor In The Heart Of London | EpicTV Choice Cuts
EpicTV produces hundreds of EpicTV original extreme sports series, with new video releases every day.