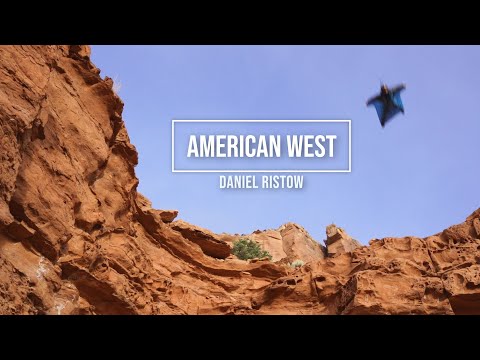 Here's a highlight of wingsuiting in the American West throughout 2019. Locations vary from Moab UT, Northern Cascades WA, and Eastern Sierra CA.
Moab is an increasingly popular destination for BASE jumpers and those rigging highlining, who are allowed to practice their sport in the area. About 16 miles (26 km) south of Moab is the "Hole N' The Rock", a 5,000-square-foot (460 m2) 14-room home carved into a rock wall which National Geographic has ranked as one of the top 10 roadside attractions in the United States. Moab's population swells temporarily in the spring and summer months with the arrival of numerous people employed seasonally in the outdoor recreation and tourism industries.
In recent years, Moab has experienced a surge of second-home owners. The relatively mild winters and enjoyable summers have attracted many people to build such homes throughout the area. In a situation mirroring that of other resort towns in the American West, controversy has arisen over these new residents and their houses, which in many cases remain unoccupied for most of the year. Many Moab citizens are concerned that the town is seeing changes similar to those experienced in Vail and Aspen in neighboring Colorado: skyrocketing property values, a rising cost of living, and corresponding effects on local low- and middle-income workers.
The North Cascades are a section of the Cascade Range of western North America. They span the border between the Canadian province of British Columbia and the U.S. state of Washington and are officially named in the U.S. and Canada as the Cascade Mountains. The portion in Canada is known to Americans as the Canadian Cascades, a designation that also includes the mountains above the east bank of the Fraser Canyon as far north as the town of Lytton, at the confluence of the Thompson and Fraser Rivers.
The North Cascades are often referred as the "American Alps" by hikers, climbers and mountaineers because of the sea of steep, jagged peaks that span across the range. This range's rugged approaches and exceptional alpine terrain make it a premiere training ground for mountain climbers.
The Eastern Sierra is a region in California comprising the eastern side of the Sierra Nevada, which includes Mono and Inyo Counties. The main thoroughfare is U.S. Route 395, which passes through Bridgeport, Lee Vining, Bishop, Big Pine, Independence, Lone Pine, and Olancha, with Bishop being the largest city in the area. It is sparsely populated but well known for its scenery; major points of interest include Mono Lake, Bodie, Mammoth Lakes, Manzanar, and parts of Yosemite National Park and Death Valley National Park.